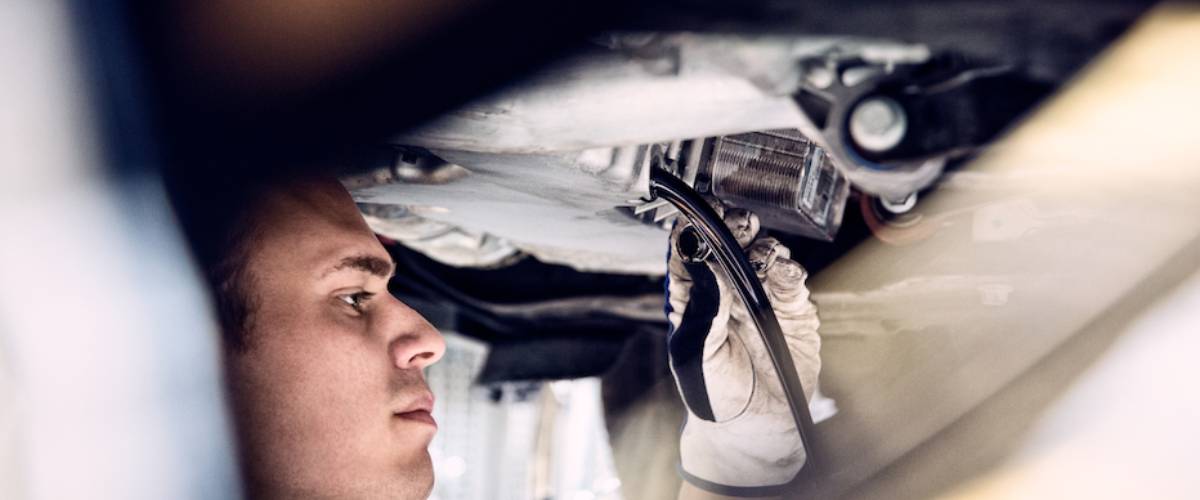 Volvo Oil Change in Lansing, MI
Volvo Oil Change Service in Lansing at Crippen Volvo Cars
Motor oil is the blood that flows through your vehicle to keep it alive and running. Oil that has a thick viscosity or is laden with dirt and debris is not good for your vehicle and that's where routine oil changes come into play. Changing your oil is a simple task that even you could do, but for those people who want a hands-off service, you can bring your Volvo vehicle to our service center where we can change it for you.
We have a group of well-trained technicians that can easily replace your oil in a flash. And, if replacing your oil isn't enough, we can also do a complimentary multi-point vehicle inspection to check on things like your battery, brakes, and tread depth. When it comes to your Volvo vehicle, we want to make sure that you're driving something that you not only feel proud of but also safe in.
---
What is the Importance of an Oil Change?
As we said earlier, your vehicle thrives off the motor oil you feed it. Having a good and clean oil surge through your vehicle helps prevent it from overheating or clogging up. You can keep your engine oil clean by performing routine oil changes. If you don't service your Volvo for routine oil changes, you're running the risk for more damages in the future which can cost you more in the long run.
Your motor oil not only cools your engine, but it also keeps it clean by protecting it from dirt and debris that lurks all along the road. Your oil filter comes in to save the day by sifting out the grim for the rest of your drive around East Lansing. Continuously changing your oil and your oil filter helps keep your engine running at its highest performance which in turn is saving you money.
How Often Should You Change Your Oil?
First, you should check your owner's manual for how often you should change your oil, as every vehicle requires different levels of service. However, it is with good practice to try to change your oil every couple thousand miles. With older vehicles that are 2007 or older, we recommend that you get your oil changed more frequently at every 3,000 miles. Our newer models can typically withstand longer oil change periods or every 7,000 miles or every six months whichever one comes first.
Although these mile markers are approximate, the driving conditions in Mason, MI are such that we recommend our customers to stop by every 5,000 miles.
---
Why Trust Crippen Volvo with Your Oil Change?
When you service your vehicle with us, we can guarantee that you're getting quality parts and service. We make sure that we use the factory-specified brand and weight of oil that is built to keep your Volvo running. You won't find a dealership that cares about your vehicle in the way that you do like us at Crippen Volvo Cars.
Visit Our Service Center Near Charlotte, MI for Your Oil Change
We've done our research and we're sure you have as well and if you have you might be looking up places to book an oil change now. Don't fret, you can schedule a service appointment with us right online or you can stop by our Volvo dealership and we can help you today! No matter what you're looking for we are eager to help, anything from parts, service, to a brand-new vehicle, stop by today to find out more!