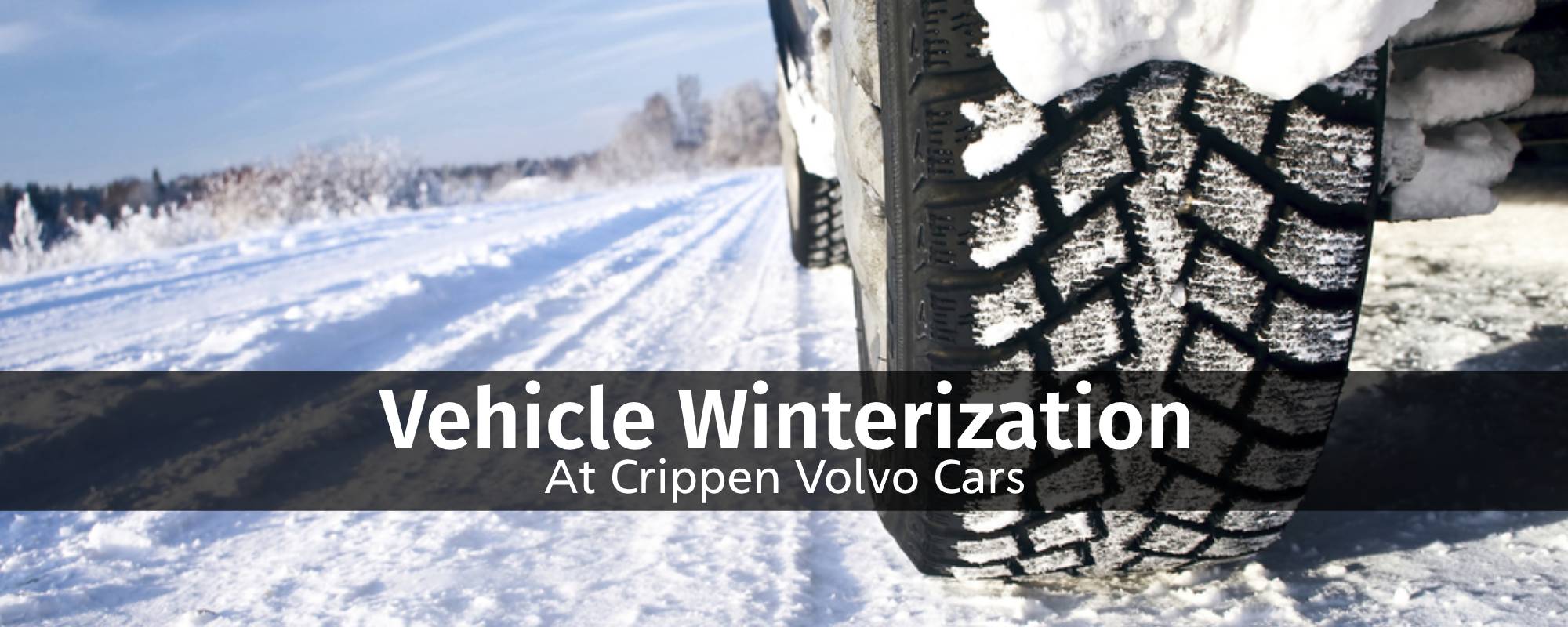 Vehicle Winterization Tips from Crippen Volvo Cars in Lansing
Winter can be a very harsh season when it comes to being an automobile owner. The cold temperatures, messy roads, salt on the roads and large amounts of precipitation can affect your vehicle's exterior and under the hood. Before the winter officially arrives in East Lansing, bring your Volvo into our dealership for vehicle winterization. A little bit of service right now can make a big difference in how your vehicle is functioning when spring finally rolls around.
Tire Inspections and Service
Regardless of what season it is, your tires are a very important contributing factor to the overall safety of your vehicle. If you don't have enough air pressure in your tires or the tread is too low, you may not be able to have a proper grip on the surface you're driving on. Our technicians can take a look at your tires to see what kind of shape they're in. We'll assess the amount of tread that you have left on all four of your tires. It's important that they're wearing down at the same rate, otherwise, there's something going on with your suspension, alignment or brakes that we should be diagnosing.
If we determine it's time for you to invest in new tires, we'll help you choose the proper set that is going to provide you with exceptional safety while still adhering to your set budget. You may want to think about purchasing a winter set of tires that will provide better traction.
Checking Fluid Levels
There are a number of fluids that run through your vehicle at all times. You have coolant which helps regulate the temperature of your vehicle. Transmission fluid is a necessary part of keeping your engine running. Even windshield wiper fluid is important. When you're driving on a messy road in Dewitt or Mason, MI where other vehicles are kicking up a lot of muddy water and mess, your windshield wiper fluid will allow you to quickly clean your windshield for optimal visibility.
Part of your winterization appointment at our dealership will include checking all of these fluids to ensure that they are at a proper level. You should also have these fluid levels topped off if need be.
Battery Service
The battery inside your vehicle is responsible for a lot of important functions, including helping to start your vehicle in the morning. When the temperatures are very cold outside, your battery is going to be working harder than ever to get you where you need to be. It's a good idea to have your battery checked to see what its current charge is. We should also check your battery to see if it's still able to be charged and if it can successfully hold a charge. A battery is designed to last approximately two to five years, depending on how much it is being used.
The quality of your battery will also be affected by the climate in Charlotte, MI. The colder the winter gets, the shorter your battery's life expectancy will be. We can help you choose a new battery if needed, and we'll perform the installation process so you can rely on your vehicle starting each cold winter morning.
Schedule Your Appointment Online
If you would like to make an appointment with Crippen Volvo Cars for some routine vehicle winterization, use our online service scheduler to pick the time and date that work best for you. We'll get in touch to confirm and get you ready for the coming winter weather!